What happens at a Boudoir photo shoot?
Before the shoot appointment you are more than welcome to arrange a visit to see my studio, so you can see the studio itself and changing area. We can have a chat about your ideas and I will do my best to answer any questions you may have.
All of our boudoir photography packages include a one to one session with our trusted and very talented professional hair & make-up stylist who will listen to your needs and transform your hair and make-up to enhance your natural beauty to help you to look and feel great just before your boudoir photo shoot.
Your hair and make-up session will last between 1- 1.5 hrs depending on the style of hair and make-up you have chosen. Our stylist will then leave the studio to give you privacy to get changed and prepare for your photo shoot.
The boudoir photo session will take place in our Boudoir Vous studio (Colchester) which is completely private and the only people in the room will be myself the photographer and you the client. Before your shoot I will ask you to sign a form to give me permission to share or not share your images, whichever you choose your request will be respected.
You are encouraged to bring along your own robe or use one of ours to start with so I can experiment with the lighting and we can start the photography session. I will help you to pose by giving you verbal prompts. I will not touch you in any way throughout the shoot unless your hair might need tweaking or a strap needs to be moved, I will always check with you first. Being an all female team we respect our clients privacy, comfort and personal space.
Feel free to bring a long a friend for support but I personally would not recommend bringing your partner or your mum as this can have a negative effect as most women are less relaxed and more self conscious and less inclined to be creative and self expressive with posing in front of the camera if their mum or partner are in the room.
Depending on the package you have at least 1.5hrs in the studio having your photographs taken. I will guide you with posing techniques to show your body in the best light and we will run through a mix of standing, sitting and laying down poses as well as some close up shots.
Your nerves will soon disappear the most important thing is to relax not take it too seriously and have FUN!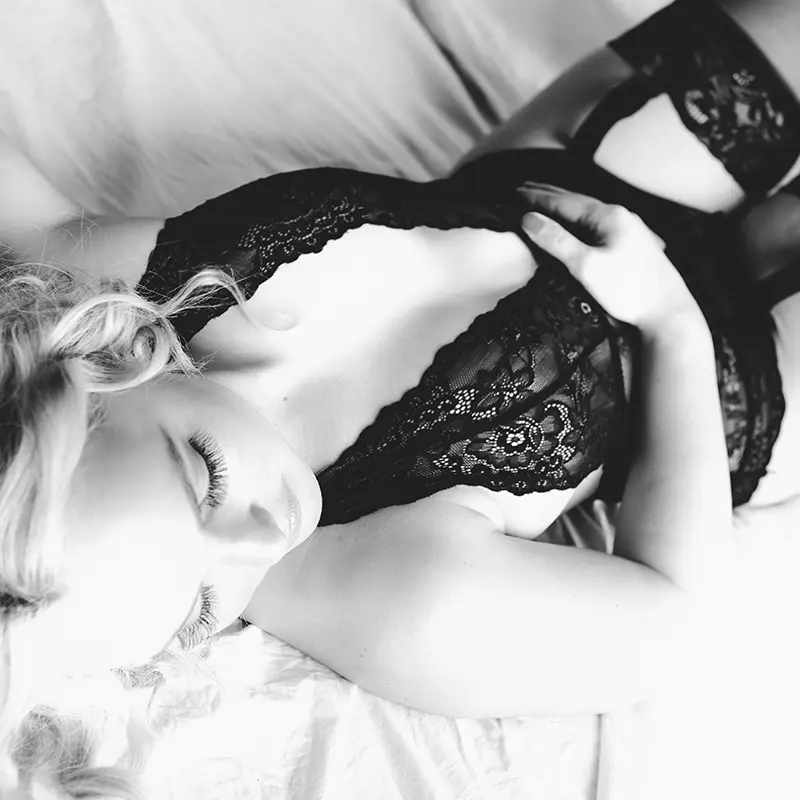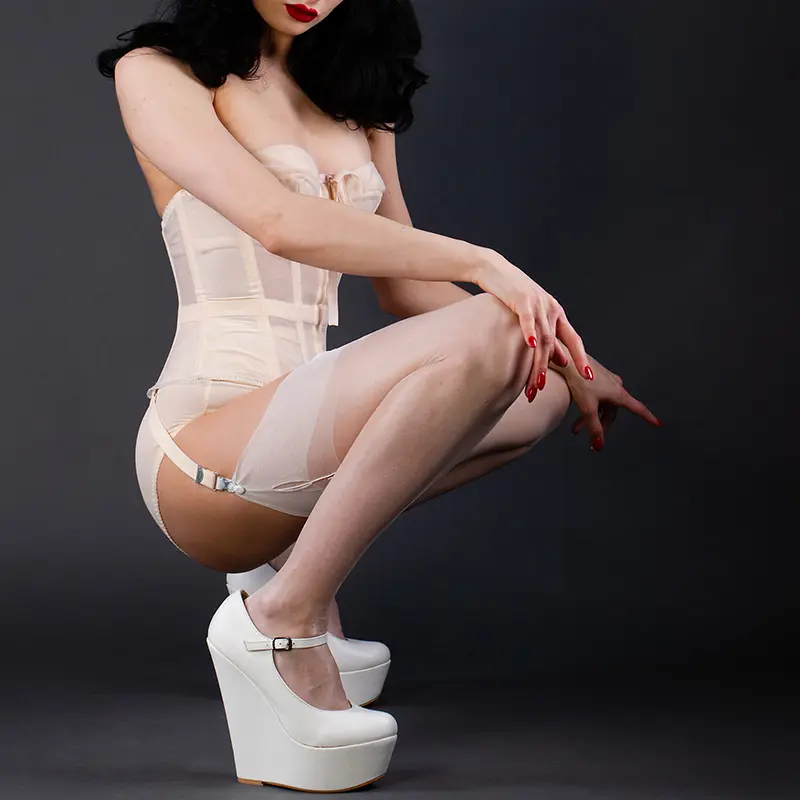 Make your Boudoir photography booking today!
If you'd like to make a booking, or if you've got a question, please feel free to contact us today.
Include as much detail as possible about what you need for your shoot and we'll get back to you as soon as possible.