Questions & Answers
What is Boudoir Photography?
The word 'Boudoir' means a woman's dressing room or bedroom; a woman's private room. It was in the 1920's when Boudoir art and photography really began to come in to its own. During this time it was generally illegal to have nudity in photographs but French Photographer Albert Arthur Allen created masterpieces of mostly curvy woman who posed against ornate backdrops. In the 1940's the focus was on pin-up girls wearing stockings, corsets and hats then in the 1970s' boudoir art and photography began to be recognised by the professional art world and boudoir photography became significantly more acceptable.
Boudoir photography sessions are generally for women, who are not professional models. Women who have their hair & make-up professionally styled, be photographed usually in lingerie and pose in a sensual or evocative way powerfully taking ownership of their own bodies and their female sexuality.
For some women boudoir photography is about having a bit of a make over and having some beautiful pictures taken in their new outfit or lingerie for others its part of a more meaningful journey about recovery from illness, divorce or struggles with self esteem or body dysmorphia.
Why is Boudoir photography so expensive?
As the old saying goes "you get what you pay for". It is like anything in life if you want a cheap bargain you go to the cheap store and get a cheap copy which usually is made of cheaper materials, the details and quality are poor and it doesn't last long before you have to buy another one.
When you are booking a Boudoir photography session with BoudoirVous you are paying for an a ward winning Photographer who has over 16 yrs photography experience in portrait, wedding and Boudoir photography. You are investing in art work where you will be at the centre of the masterpiece.
Time will be spent planning your Boudoir shoot with ideas, mood boards and shared images around your wishes and ideas which will make it bespoke and unique to you.
Your images will be individually professionally enhanced and edited and your prints and albums will be printed by a fine art printer using archival standard papers which will give you strong bright colours and longevity of your prints.
Why do Boudoir Photography?
This is a really great way of boosting self esteem and learning to love your own body. There is so much pressure these days on women especially to look a certain way that the natural curve, lumps and bumps of a woman's story has become a bit lost and unacceptable. Its part of my mission to try and empower woman to accept their beautiful bodies for the how they are, to see themselves in a positive light to build confidence and to have fun in the process.
Is Boudoir Photography safe?
Its really important that when you are choosing a Boudoir Photographer you look for a photographer who is right for you. There are other boudoir Photographers who have a bit of a factory line process going on you turn up and have the same pictures taken as the person before you. I strongly believe it is about building a trusting relationship, knowing that none of your images will be shared anywhere without your written consent. At Boudoir vous we have an all female team and the shoot is private and confidential none of your information or images are shared without permission from you. Your safety and comfort is paramount and you will not be asked to wear anything pose or do anything you are not comfortable with.
What should I eat before a Boudoir photography session?
I always say to my clients I want them to feel comfortable so having a small snack and drink before you arrive is fine, I wouldn't advise having three course meal to avoid feeling full or bloated in anyway.
How should I prepare?
Remember that some clothing will dig into your skin and cause lines, the worst culprits are socks which cause lines around the ankles, bra's which leave lines on the shoulder and across the back and under your bust and knickers which leave lines around your bottom or across the tops of your thighs. Although it is possible to photo-shop these lines out it can sometimes be very tricky so please try and wear loose fitting underwear which is not tight on the day.
Most women will want to wax or shave but do remember to moisturise, the lights and heat in the room will dry your skin out so moisturising your after your shower or bath is a good idea. Think about every detail of your body, your eyebrows, your nails on your hands and feet, are you going to wear earring's if so will they match with your chosen outfit?
Most clients turn up with no make up or wearing very little, don't worry if you do not feel comfortable going out without make-up on as the make-up artist always removes any make-up and cleanses your skin before she starts applying make-up for your shoot.
Most hair dressers will tell you that if you are going to style your hair it will behave better if it hasn't been freshly washed, so try not to arrive on the day with washed hair. Especially if you are thinking about having your hair curled or crimped, it takes better and stays in longer on hair which hasn't just been washed.
What makes you different to other boudoir photographers?
Sixteeen years experience of taking pictures of women, being a middle aged woman myself and having all the lumps and bumps and scars from being a mother and being fully inclusive of all women of all ages shapes and sizes.
We offer a service which is bespoke to you, some of our clients want to have a make over and just have beautiful shots of them posing in flattering lingerie others wish to pose naked. Its entirely up to you. You bring your own outfits and choose what you would like to wear or not wear.
I have years of experience of using studio lights so will ensure the lighting is flattering to your body shape and also give you verbal direction about posing.
Here at Boudoir Vous, we welcome women of all sizes and all ages, some of our clients are younger and curvy some are more mature some have different abilities and some use a wheel chair unlike other boudoir photography websites I want to make all women of all sizes and all abilities feel welcome at our studio.
We offer a unique boudoir photography experience to all of our clients, through years of practice being a portrait photographer and learning the importance of how to light and pose the female body in a flattering way using body sculpting lighting techniques. Each boudoir photography sitting is bespoke and planned around our clients wishes. Some of our clients are looking for wedding or vintage style boudoir photography other clients are looking fine art boudoir prints or albums choosing to pose naked and some are wanting a more edgy boudoir photography and come with ideas which they would like to try and emulate.
Our aim is to create a safe studio space for women, without any judgement where they can express themselves freely, to take sensual photos and create beautiful fine art boudoir photography. We are an all female team and we take the utmost care to make sure each of our clients feel comfortable, respected and empowered every step of the way.
Self love is not selfish, it is about connecting to your innermost needs and celebrating the freedom of being you.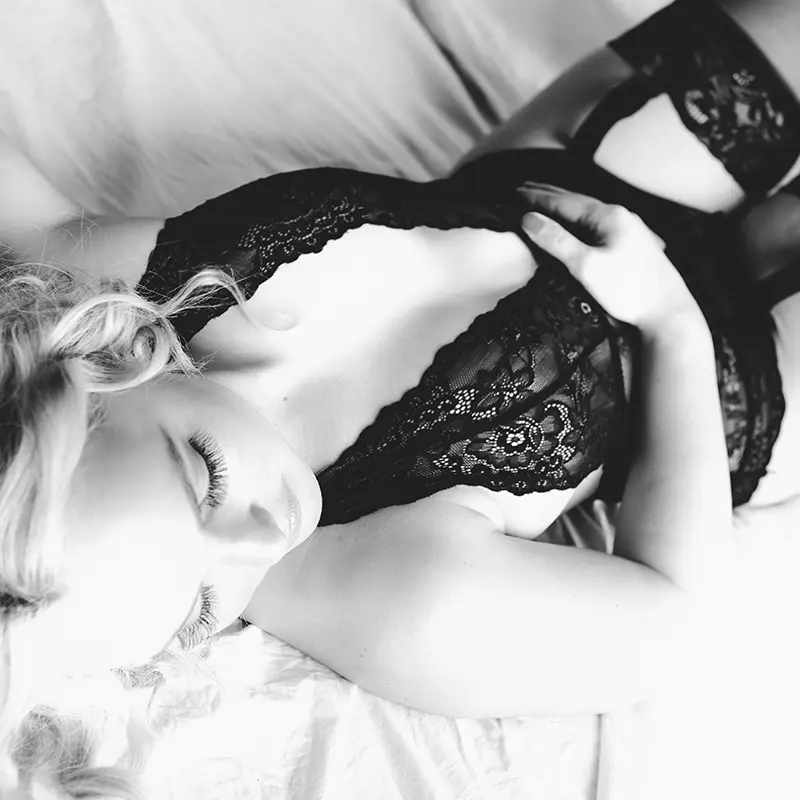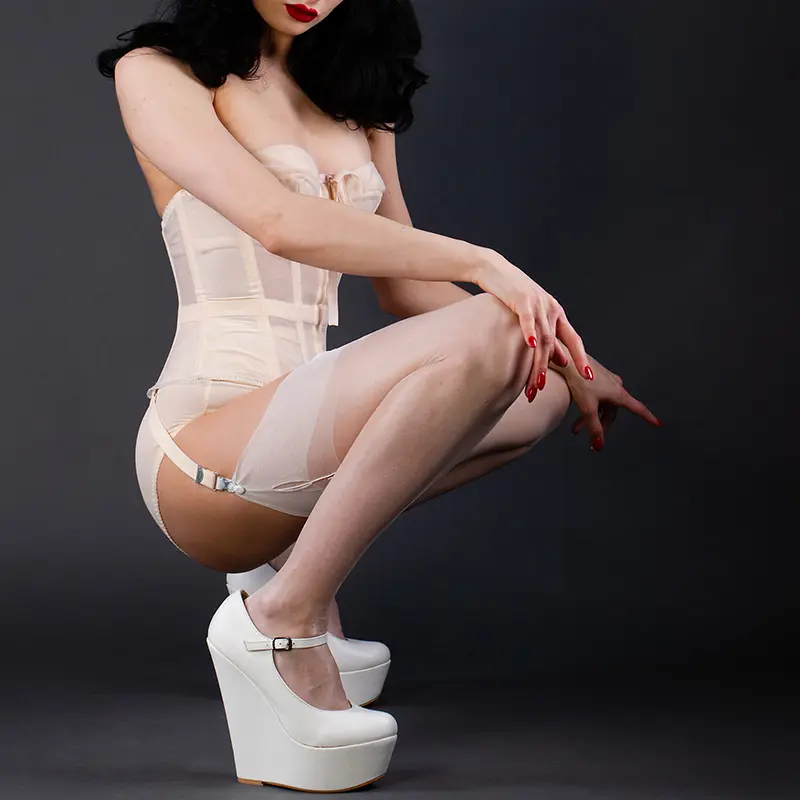 Make your Boudoir photography booking today!
If you'd like to make a booking, or if you've got a question, please feel free to contact us today.
Include as much detail as possible about what you need for your shoot and we'll get back to you as soon as possible.