Our Supreme Boudoir Package has everything
Our Supreme package includes a mix of beautiful keepsakes for you, your partner or fiance. Choose a range of equisite products including a portrait print, digital downloads and a beautiful fine art lay flat A4 album.
A consultation via phone, email or a visit to the studio to discuss what style of hair, make-up and photography you are looking for.
A one-to-one session with our qualified hair and make-up stylist before the shoot who will style your hair & make-up as you have requested for example smoking eye or natural look.
A one-to-one studio photography session with a professional, experienced female photographer.
Following your shoot you will be sent via email a private gallery of all of your images taken during the shoot and some of them will be shown as black and white.
Any image you choose will be subtly professionally enhanced to show you at your best (eyes brightened, teeth subtly whitened, any spots or scratches removed etc)
Products included: Choose a 12x8 inch archival quality fine art print a fine art lay flat A4 album and digital copies of the images used in the album.
You have the choice to buy extra images should you wish to do so, no hard sell.
If you need to pay by instalments please ask when you get in contact to make your booking and I will send you over more details.
Your Boudoir shoot-
All of our boudoir photography packages include a one to one session with our trusted and very talented professional hair & make-up stylist who will listen to your needs and transform your hair and make-up to enhance your natural beauty to help you to look and feel great just before your boudoir photo shoot.
Your hair and make-up session will last between 1- 1.5 hrs depending on the style of hair and make-up you have chosen. Our stylist will then leave the studio to give you privacy to get changed and prepare for your photo shoot.
The boudoir photo session will take place in our Boudoirvous studio which is completely private and the only people in the room will be myself the photographer and you the client. Before your shoot I will ask you to sign a form to give me permission to share or not share your images, whichever you choose your request will be respected.
Your shoot is completely private & confidential and none of your images will be shared without your written consent.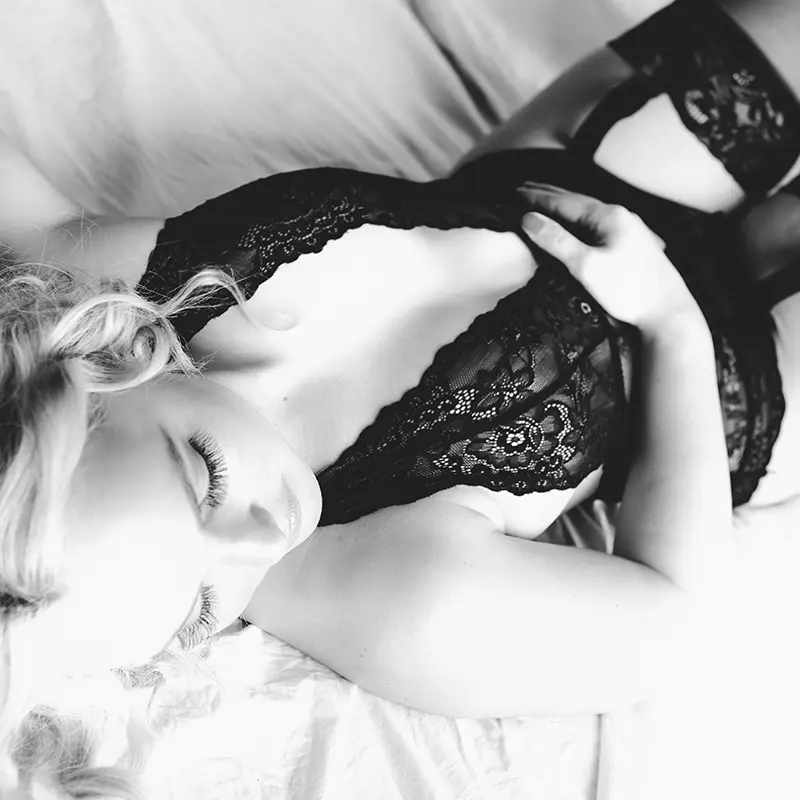 Make your Boudoir photography booking today!
If you'd like to make a booking, or if you've got a question, please feel free to contact us today.
Include as much detail as possible about what you need for your shoot and we'll get back to you as soon as possible.